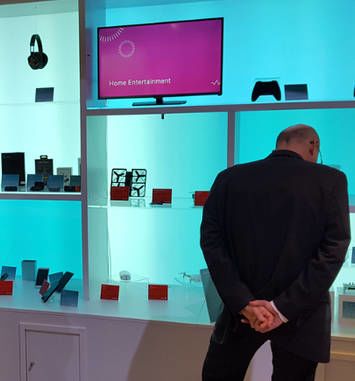 IoT & The Design Gold Rush
I first attended MWC in 2007, when I was working at a company called
TAT The Astonishing Tribe
(subsequently acquired by BlackBerry in 2010). TAT was responsible for the technology behind many cutting edge mobile phone UIs (software shipped in over a billion devices) and design of industry defining experiences (the team designed the Android operating system for Google). At the same period of time the release of the first iPhone stoked an entire mobile industry to consider the value of design and user experience. In effect, the iPhone created a design gold-rush, and with that came Wild West approaches to design. Shoot first, ask questions later.
The past several years I've attended MWC with Topp resembled those early UI days — now it's a Wild West of the Internet of Things.
As carriers, manufactures, and other software and hardware suppliers heard of gold in them there IoT hills, they scrambled to show off demos and stake a dominant claim.
...
Whether it's a smart city transit solution, a connected office, or delivery logistics the mobile players are getting serious about IoT.
The three major questions that arise in every large company defining new IoT systems include:
Validated Value: How can we validate the effectiveness of a new product or service prior to major investment?
Systems Experience: How can we gain the ability to define an experience from a systems perspective rather than vertical stacks?
Buy-in & Understanding: In which ways can we communicate to stakeholders (internal, customers, end-users / consumers) the value of our product?
...
Continue reading