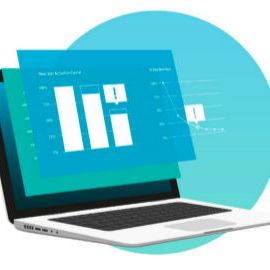 Does Your Enterprise Have a Clear B2B Product Analytics Strategy?
...
There are 5 core attributes that set B2B product analytics apart and can help us frame answers to all these great questions. A deep understanding of these should form the core of an Enterprise product analytics strategy. I will elaborate on each attribute in articles to come but hope you find this to be a useful thought starter!
1. User and Payer Experience
Even for a consumerized SAAS business on a month-to-month subscription model, there are different personas to optimize for. You have "Users" who largely want a regular customer experience — a tool that's easy to learn, use, and share; offering them increasing functionality and personal productivity over time. A tool that makes them the master of their personal work universe — the user experience and account-level retention in activity is what the core product team needs to focus on.
The other key persona is the "Payer" — the payer experience must be the focus of a product growth team in Enterprise.
What does your Payer care about? How rapid is your product at demonstrating value so that they can quickly make a purchase decision? What will be resources required to implement it and onboard everyone? How will your product empower them to get the corporate approvals they need to buy it? Once purchased, how will you ensure they have control and ease around provisioning users and managing security? How will you ensure adoption velocity? These are product areas that B2B growth teams need to own and deliver on. Collectively, they can be called the "payer" experience.
...
Continue reading