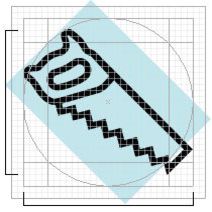 Easy Steps To Better Icon Design
Every icon set submitted to Iconfinder is reviewed and evaluated for potential appeal to our website users and for potential commercial value as premium icons. When reviewing icon sets submitted to the website, we have a responsibility to our designers and to our customers to make sure all premium icons on the website are of the highest possible quality. To achieve this, we are constantly aware of the difference between "not quite good enough" and "premium quality." The difference is often very small and usually requires minimal changes, but it has a great impact on the design and value of the icon set. Unlike many other marketplaces, we rarely reject sets that don't quite meet our quality requirements outright. Instead, we will share very specific, actionable suggestions for how the designer can improve the icons.
...
Three Attributes Of Effective Icon Design Link

Icons that are well designed exhibit a methodical and deliberate approach to the three major attributes that make up any icon design: form, aesthetic unity and recognition. When designing a new icon set, consider each of these attributes in an iterative approach, starting with the general (form) and proceeding to the specific (recognizability). Even if you're creating a single icon, these three attributes are still implied and can be extrapolated from a single design.
No doubt, more than three attributes make up effective icon design, but the three elaborated below are a good place to start. For the sake of relative brevity, we have focused on what we consider to be the three main attributes.
...

Continue reading