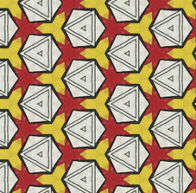 Create Awesome Patterns (Part 1 of 2)
One evening recently, I discovered an extremely powerful (not to mention fun and easy) tool to create patterns. It had me so jazzed that I stayed up late creating beautiful patterns from photos I had taken in the weeks prior.
Meet Adobe's new app, Capture CC (actually, I'm not sure how new it is...but it's new to me 👍). Whether or not you've had experience designing or creating patterns is irrelevant with Adobe Capture CC — they've have made it easier than ever to jump aboard.
...
Continue reading